Events
New Investment Readiness Programme: Early Days and Changing Ways
April 2017 We've launched a new programme of Investment Readiness workshops across Scotland from St Boswells to Inverness. These full day events are free to attend, interactive and a great way to find out everything you need to know about social investment. More details and registration available here.
---
The Impact of Business
1 June 2017 In partnership with Strathclyde Entrepreneurial Network and Enterprise Campus, we will be delivering a workshop on how to understand the impact of your business, the trends in mission-led entrepreneurship an dhow to communicate your values to your stakeholders. Register your place here.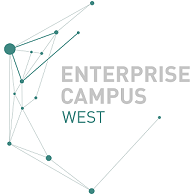 ---
Venturefest Scotland 2017
20 September 2017 We're proudly sponsoring this year's Venturefest Scotland 2017 event in Glasgow this year. Venturefest Scotland is a national business innovation summit designed to help high-growth SMEs and ambitious early stage companies to grow through innovation. We'll be releasing details soon of our Venturefest Feeder events.